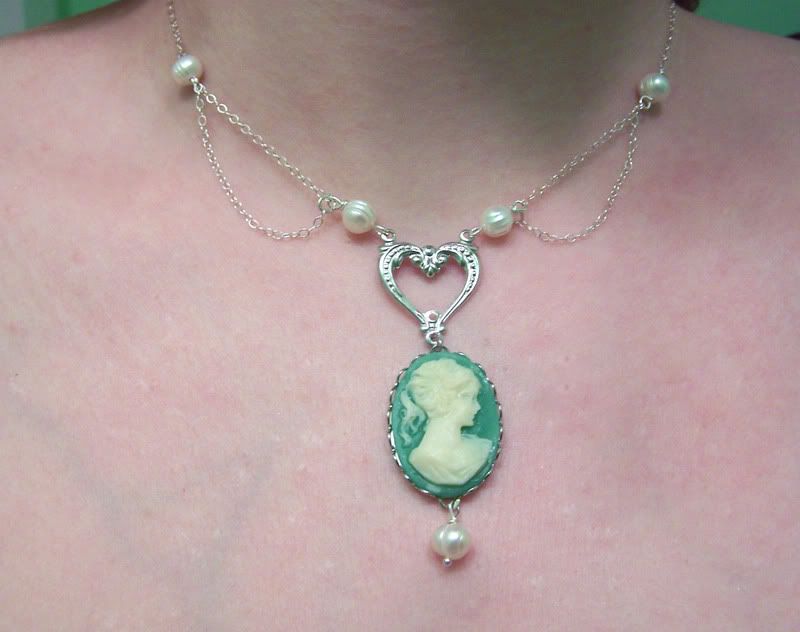 My customers create all kinds of lovely jewelry using the supplies that they purchase at my store. I am pleased to showcase this lovely cameo necklace that Peapodtreasures was kind enough to share with me.
This beautiful cameo necklace was designed by one of my customers, Peapodtreasures. She purchased one of my necklace settings that I offer for sale in my store, and then she added the pretty cameo and her own special creative touches and this is the lovely result. She created this for her friend to wear on her wedding day! What a lovely gift of love, don't you think?
If you like this necklace design, you just might want to take a moment and view all of the other lovely creations that this jewelry designer has listed for sale in her etsy shop. Here is the link...
http://www.peapodtreasures.etsy.com/